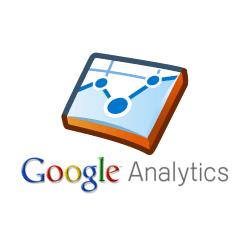 - If Your site is not the first day.

We recommend that you configure the sources of visits to correct and realistic:

1. Log in to the service of Internet statistics (for Example LiveInternet.Ru).
2. Locate and select: Transitions from pages.
3. Will select 10 - 30 springs with a lot of traffic per day.
4. Go to edit site, page My site (Statistics which is now open in LiveInternet).
5. In the field of HTTP_REFERER's, add the sources for 1 on line.


- Retrieval system.

If you specify a search query, make sure that on this request, your site is generally available in the search (on your website is relevant pages to a specific request and they are indexed by the search engine).

You can read on what your website is placed in a search engine, entering the system of statistics, for example liveinternet counter this system must be installed on your website) find "searches On search phrases", turn on the "sort By months".

see Also recommendations selection of Keywords


- If you use the first method is not possible.

Need to find other website pages are really stands links to your website:

you Must verify that this page is not removed.
to access the page are possible even without authorization on the site.
the Link can be indexed (Not java script, flash)

If these pages do not, then they can be created, for example on the forums.

Example:
- we have SITE1 (Our site).
On the other site SITE2, SITE3 etc; Add a link to our SITE1.
On the page of My sites in the settings SITE, in the field HTTP_REFERER's specified SITE 2 (page link for SITE1), SITE3 (page link for SITE1) etc.


Good luck!